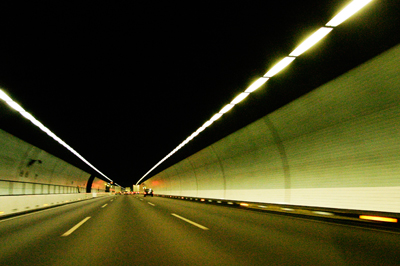 Video:
Red One:



Red offers the Mysterium Super 35mm cine sized (24.4×13.7mm) sensor, which provides 4K (up to 30 fps), 3K (up to 60 fps) and 2K (up to 120 fps) capture, and all this with wide dynamic range and color space in 12 bit native RAW. At 4K, that's more than 5 times the amount of information available every second and a vastly superior recording quality. In addition, you get the same breathtaking Depth of Field and selective focus as found in film cameras using equivalent 35mm P/L mount lenses.
The Red One Offers:
• Acqusition Formats: 4K (16:9, 2:1, and Anamorphic 2:1)
• 3K (16:9, 2:1, and Anamorphic 2:1)
• 2K (16:9, 2:1, and Anamorphic 2:1)
• Project Frame Rates:
• 23.98, 24, 25, 29.97, 30 fps 4K
• plus 50, 59.94 and 60 fps 3K (windowed)
• plus 75 and 120 fps 2K (windowed)
• Video Preview:
• HD-SDI and HDMI preview including Look Around
• 1280×720 progressive, 1280×720 progressive, 4:2:2
HDW-F900R:


The HDW-F900R camcorder records images in accordance with the CIF (Common Image Format) standard, which specifies a sampling structure of 1920 x 1080 active pixels (horizontal x vertical). Plus, as well as recording at 24P, the HDW-F900R camcorder is switchable to record at 25P, 29.97P progressive scan, and also at 50 or 59.94 Hz interlaced scan. The camcorder also provides a comprehensive range of features for creative shooting such as enhanced gamma features and colorimetry controls.
The HDW-F900R Offers:
• Sony F900R recording format – HDCAM
• Sony F900R resolution - 1920 pixels x 1080 lines
• Sony F900R frame rates - 23.98p, 24p, 25p, 29.94p, 30p, 50i, 59.94i, 60i
• Equipped with 2/3" type 2,200,00 sensor FIT imager, providing high resolution 16:9 images

• Compact, lightweight and robust body design with cinematography accessories attached

AJ-HDC27 Varicam:



The AJ-HDC27 VariCam HD Cinema Camera brings variable frame rate acquisition to the DVCPRO HD product line up. Individual frame rates may be selected from: 4-fps to 60-fps in single frame increments. The camera has the capability to emulate film's gradual transfer function performance.
The AJ-HDC27 Varicam Offers:
• The AJ-HDC27 VariCam serves a triple role:
As a 24-fps camera.
As a standard 60-fps video camera.
As a variable frame rate special effects camera.
• Recording Format: DVCPRO HD (720/60P, 720P/59.94P)
• Frame Rates: 4-60P (in single frame increments)
• Shutter Speeds (sec.): 1/100, 1/120, 1/250, 1/500, 1/1000, 1/2000
HPX500:



To give your productions tremendous flexibility, the HPX500 records in over 32 HD and SD formats. The camcorder records on re-usable, removable P2 cards. With Panasonic's new 16GB P2 card and HPX500's four P2 slots, the camera records for 68 minutes of DVCPRO HD; 136 minutes of DVCPRO 50; and 272 minutes of DVCPRO. It is equipped with 4 P2 Slots.
The HPX500 Offers:
• Records in 1080/60i, 50i, 30p, 25p and 24p; in 720/60p, 50p, 30p, 25p, and 24p; and in DVCPRO50, DVCPRO and DV
• Excellent low-light performance and a high sensitivity of F10
• Equipped with eight gamma modes, including CineGamma, for different shooting situations
• Like the AJ-HDC27 VariCam camera, variable frame rates in 11 steps between 12p and 60p allows undercranking/overcranking for fast- or slow-motion effects
• 4-position Neural Density filter.
HVX200:



The HVX200 Offers:
• Tapeless recording using the P2 storage media.
• True high definition image quality with low-compression DVCPRO HD intraframe recording
• Multiple formats: DVCPRO HD, DVCPRO 50, DVCPRO, DV selectable
• High definition recording formats: 1080/60i, 1080/24p, 1080/24pA, 1080/30p, 720p (variable frame rates)
• Standard definition recording formats: 480/60i, 480/24p, 480pA, 480/30p
• CineSwitchTM technology for variable frame rates in 720p mode: 12, 18, 20, 22, 24, 26, 30, 32, 36, 48, 60fps
• 1/3" 16:9 native high-sensitivity progressive 3-CCD with 1080/60p scanning
PMW-EX3:



The PMW-EX3 HD compact camcorder is the ideal solution for a wide range of customers from broadcasters through to independent videographers and film makers who want exceptional HD picture quality and state-of-the-art workflow. The PMW-EX3 combines a state-of-the-art, non-linear XDCAM workflow with simply the best HD quality yet seen in a semi-shoulder camcorder. It is also the first semi-shoulder camcorder to carry the legendary CineAlta 24P brand with multiple frame rate recording capability such as 59.94i, 50i, and native 23.98P, as well being 1080i/720P switchable.
The PMW-EX3 Offers:
• The PMW-EX3 features an interchangeable mount capable of using both Canon and Fujinon professional video lenses.
• Includes ½-inch lens adaptor to allow use of other ½-inch lenses, plus the ability to use other optional lens adaptors for 2/3rd-inch, cinema-style and digital SLR lenses.
• Based on the Expresscard/34 interface which makes ultra-high transfer rates possible, up to 800 Mb/s. These high transfer speeds can be very important when trying to quickly download multiple gigabytes worth of footage.
• The PMW-EX3 has the ability to simulate under and over cranking effects. Shoot in a number of frame rates, select any clip, and watch your footage playback automatically in all its fast or slow motion.
DVW-700:



One-piece Digital Betacam Camcorder for EFP. The camera uses three Hyper HAD 1000 CCD "FIT" imagers to produce more than 850 TVL resolution while maintaining f8.0 @ 2000 Lux sensitivity. The 10 Bit A/D 36 MHz Digital Signal Processing system utilizes state of the art VLSI technology to maintain a S/N ratio of 62 dB. Standard features include: Clear Scan, Extended Clear Scan, and Enhanced Vertical Definition System.
DXC-D35:



This camera is designed as the top-end model for video professionals. With Sony's unique DSP (Digital Signal Processing) technology based on Sony's TruEye™ process and Sony's Power HAD™ WS CCDs, the DXC-D35WS offers faithful color reproduction, similar to the human eye. The latest DSP circuits, pre-amplifier and encoding process enhance detail expression and horizontal resolution. Drastic smear reduction and high sensitivity, achieved with the Power HAD WS CCDs, provide more shooting opportunities while maintaining superior picture quality in the widescreen 16:9 aspect ratio as well as 4:3. The camera provides a variety of automatic functions for operational convenience, while the DynaFit™ shoulder pad and the new DXF-801 Viewfinder contribute to comfortable operation.
DXC-D30:



The Sony DXC-D30 is the top-end model digital video camera for professionals. Thanks to Sony's DSP Signal Processing) the DXC-D30 has faithful color reproduction never experienced before with digital cameras. The camera uses the traditional analog system as well as the new DVCAM recording format. Combined with DSR-1, the camera is capable of ClipLink, an automatic logging of shot data onto the DVCAM cassette tape, thereby drastically cutting down editing time.
PVW-D30:



The Sony PVW-30 is the industry standard for BetaSP cameras. It features the TruEye Process, High Picture Quality, a Power HAD CCD, Programmable Gain and many other features that make this camera the hot choice for all video productions.
BVW-D600:



The Sony BVW-D600 is the highest quality Beta SP camcorder available for EFP and ENG application. Digital Signal Processing results in excellent picture quality even under the most demanding conditions. The BVW-D600 also offers "Clear Scan" and "Extended Clear Scan," allowing for flicker-free results when shooting computer screens.
Sony PD-150:



The DSR-PD150 provides high quality acquisition in the DVCAM component digital format, as well as in DV, allowing up to forty minutes recording on one tape Mini DVCAM tape or over a full hour in the DV mode. It is suited for Event Videography and Video Journalist applications.
Sony PD-100A:



Lightweight Total Digital DVCAM camcorder featuring three ¼" IT CCD's. 500 TV lines horizontal resultion. 4 lux minimum illumination, reduced vertical smear level over standard CCDs and comprehensive viewfinder indication. Hot Shoe videolight and flash with 480p scanning for still images. The DSR-PD100A provides high quality acquisition in the DVCAM component digital format, allowing up to forty minutes recording on one Mini DVCAM tape. Ideal for Event Videography and Video Journalist applications.
VIDEO EQUIPMENT